Hobby Prison Visit – March 17, 2018
by Dugie Graham
Yesterday was a day of unexpected changes and wonderful adaptations! Hobby volunteers have been enjoying lunch each month at the delightful Miller's Country Market near Marlin. So we were surprised yesterday to drive up and find them closed for the day. Luckily, because we are in a very connected digital age, we were able to Google dining choices in the remote area and then GPS our way to "Whup's BBQ". We didn't know much about it but another customer waiting for his order told us he would drive 100 miles to get there if he had to, that their food is just that good! And it was quite good.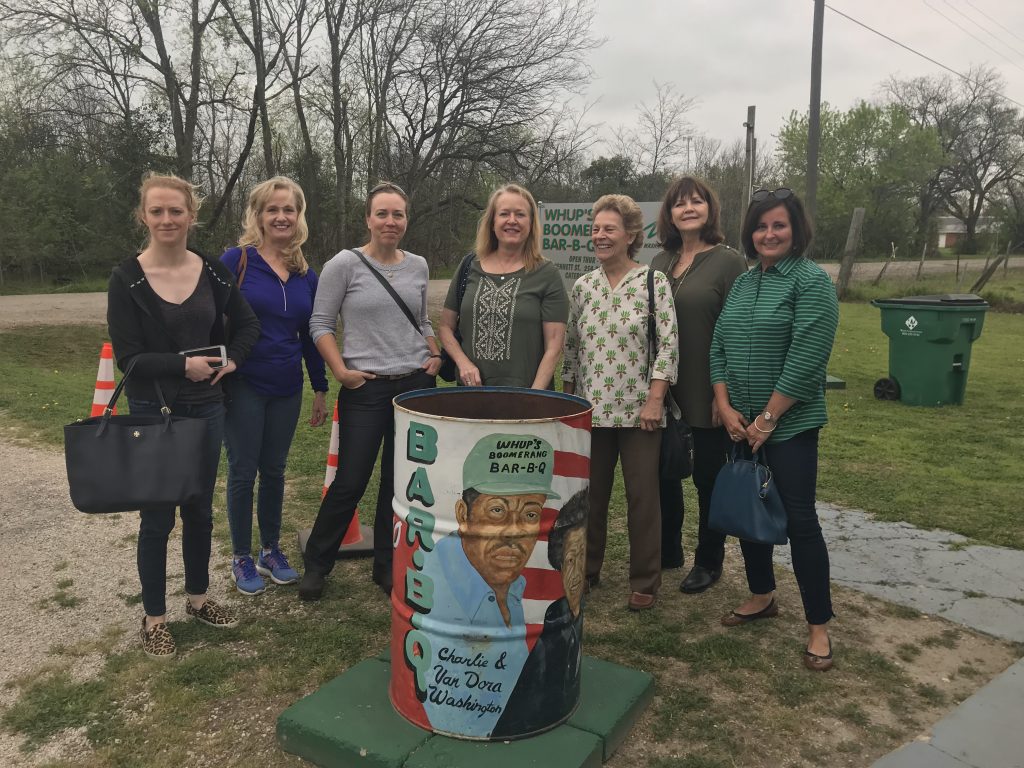 Our next un-expected event was our entry into the unit. We were there at the usual time, but with delays for reasons we aren't to know, we were delayed about 45 minutes waiting to go back to the Education building. When we arrived, the guard who was there with another volunteer group told us she had to send our group of moms back to their dorms for count and because they thought we weren't coming. She was able to call to the dorms and get them back. ALL of our moms for this second month of Storybook came back. In our circle of sharing, several of them told us that Vickie has said "We will ALWAYS be here on the third Saturday of the month" and they knew we'd be there. Three of the ladies said their dorm is situated where they can see the parking lot and they kept looking out for our arrival because they "knew we'd be there." What wonderful faith and joy these moms have in Storybook coming to them!  So what we shared in our closing circle yesterday was the old adage, "good things come to those who wait." And good things came. A large number of boys and girls will receive the gift this week of their mother's voice and a treasured book with messages of love and hope. One mom told us last month that her children were not talking to her and she hoped her Storybook participation would help. She shared yesterday that when she called home last week, her children did talk with her. She feels that Storybook will help them in healing their relationship.
And another huge bonus for us volunteers yesterday, was that we had THREE brand new volunteers with our group. What a precious way for them to see our commitment, our ability to manage the unexpected and the moms belief in us too. Beautiful.
So blessed to be a volunteer with WSP,