by Lauren Perry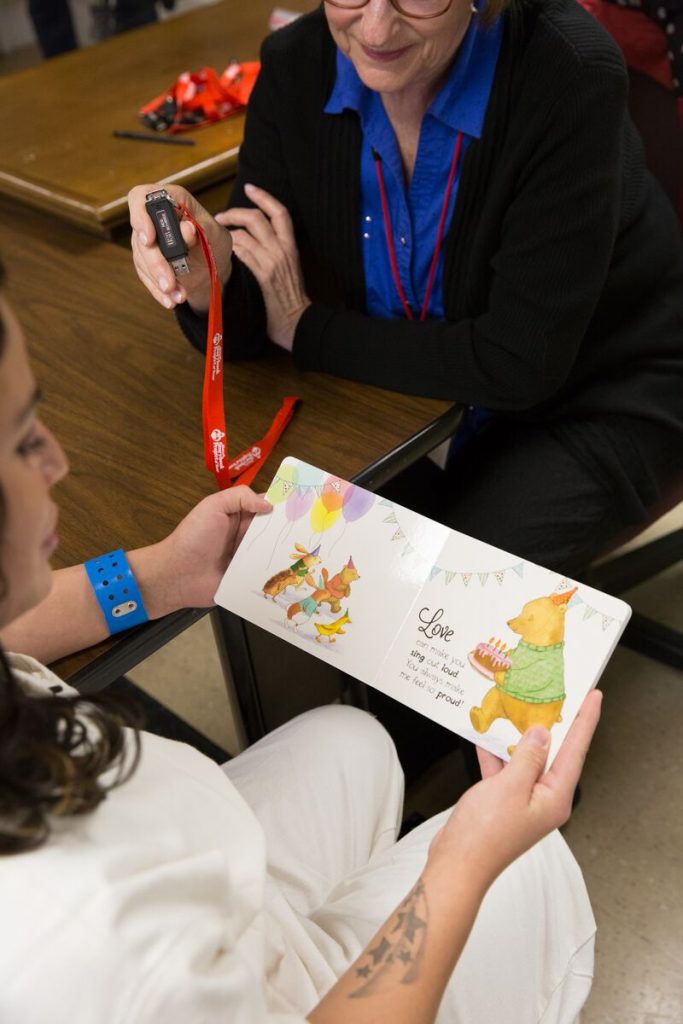 Ever wonder how that phone call with mom suddenly soothes your mind after a hard week? Researchers at the Stanford University School of Medicine were curious too. The bond between a mother and her child is undeniable. Even in the womb babies are comforted by the tenderness and familiarity of their parent talking to them. Young children are able to find their mom calling them through crowded grocery stores and cry out for it when frightened in the nighttime. In fact, the role of a mother's voice in the development of a child's life is so significant that research shows that hearing the voice of a mom stimulates over five regions of the brain, and informs the levels of sociability that a child develops.
Researcher Vindon Menon noted that "Voice is one of the most important social communication cues". Findings in a recent study concluded that the strength and knowledge of a mother's voice enhanced a child's social tasks, proving that the comfort of voice can be found in the biological functioning of children. For Women's Storybook Project, this data confirms the significance that we have found over the course of the organization's development. With the mission of strengthening the bond between children and their mother's across Texas through the joy of reading literature, WSP has not only allowed children to maintain consistent connection to their mother's, but it's given language to the sound of their mother's voice, one of the most influential parts of keeping a mother to child connection. 
Each time a recorder clicks on and a mom begins to read, the transfer of her voice, carefully telling her daughter or son a story, travels far beyond its literary content: hearing her is literally changing and shaping her child's mind–for the better. "It's exciting to see that the echo of one's mother's voice lives on in so many brain systems" Menon commented about the study. Our goal is to keep that echo amplified with anticipation for the future of these relationships. 
The uniting effects of knowing a mother's voice have already shown up in the Mountainview Unit. While volunteering in Gatesville, TX a mother shared in the WSP closing circle  about a recent visit with her one-year-old. Her son, who she had not met since giving birth to him, recognized her voice during a visitation because of the recorded readings that she was able to send through WSP. This bond and recognition of her as his mom was created through the recordings, reinforced with the visitation, and will continue to be strengthened each time the child's caregiver plays the audio files sent to him.
Without our work, it is likely that this child would not have recognized his mother.  A husband of another inmate reported that his kids complained of how many times he replayed the reading after they received it, as he was enchanted by the sound of his wife's voice. Hearing mom's read engages not just the child, but in this case, the family unit as a whole, giving voice to their missing piece and fostering relationships that can be sustained over time. For kids, having the chance to bond with their mom means everything. We receive responses like Timothy, thrilled to be able to have a connection with his mom, no matter the distance. When drives to visit are not possible, hearing her read to him is, and for now, it is enough: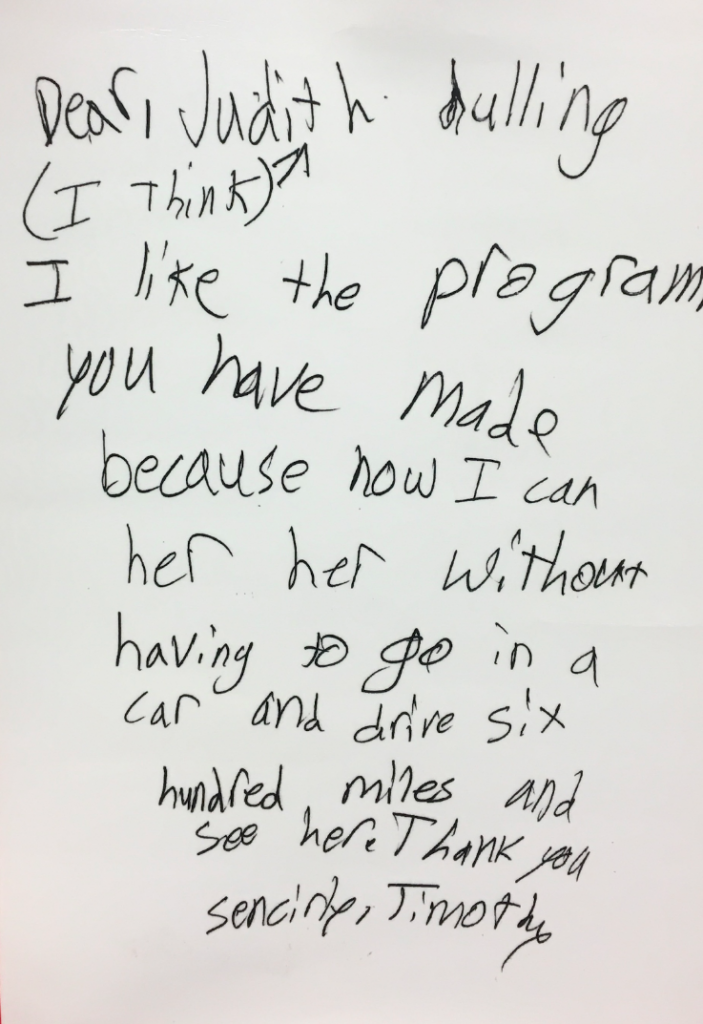 For more information on the Stanford Medicine Study, please visit
http://med.stanford.edu/news/all-news/2016/05/moms-voice-activates-different-regions-in-children-brains.html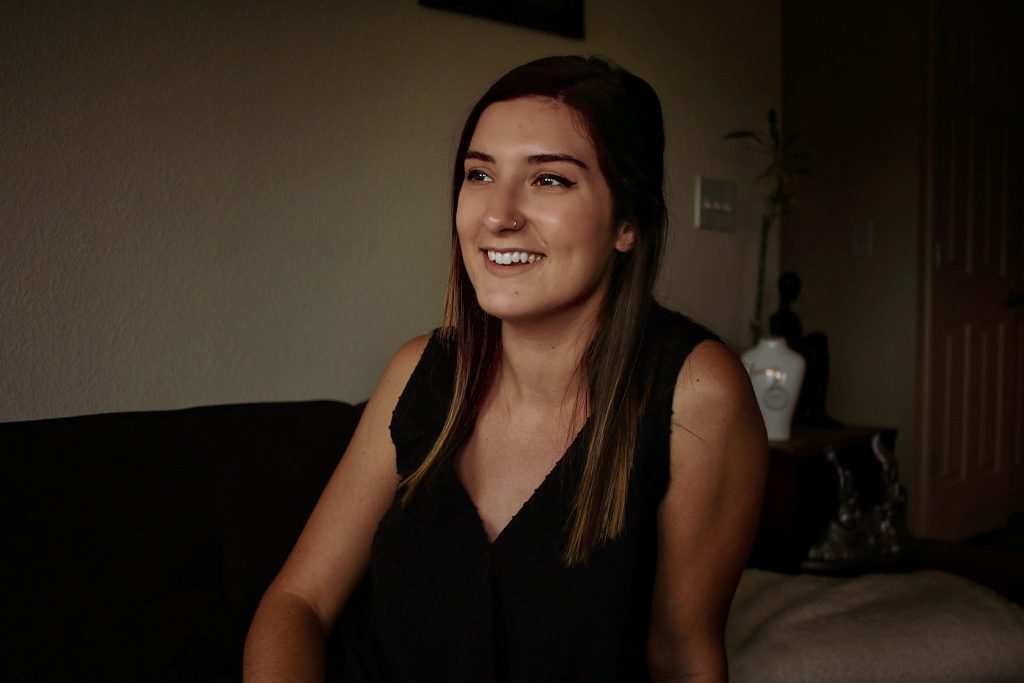 Lauren is a summer intern with Women's Storybook Project from St. Edward's University.
She is working on social media projects as well as research and blog projects. Lauren will be entering her junior year at St. Ed's in the fall and is an English major from Conroe, TX. Lauren will also be joining WSP as a volunteer! We are lucky to have her on our team!