Holiday Book Drive 2019
Dates: November 2-3, 9-10, 16-17, 23-24, 30-1
and
     December 7-8, 14-15, 21-22, 28-29
Location: Barnes & Noble – Sunset Valley
Click Here for Sunset Valley Store Information
Sign Up for Sunset Valley shifts now!
"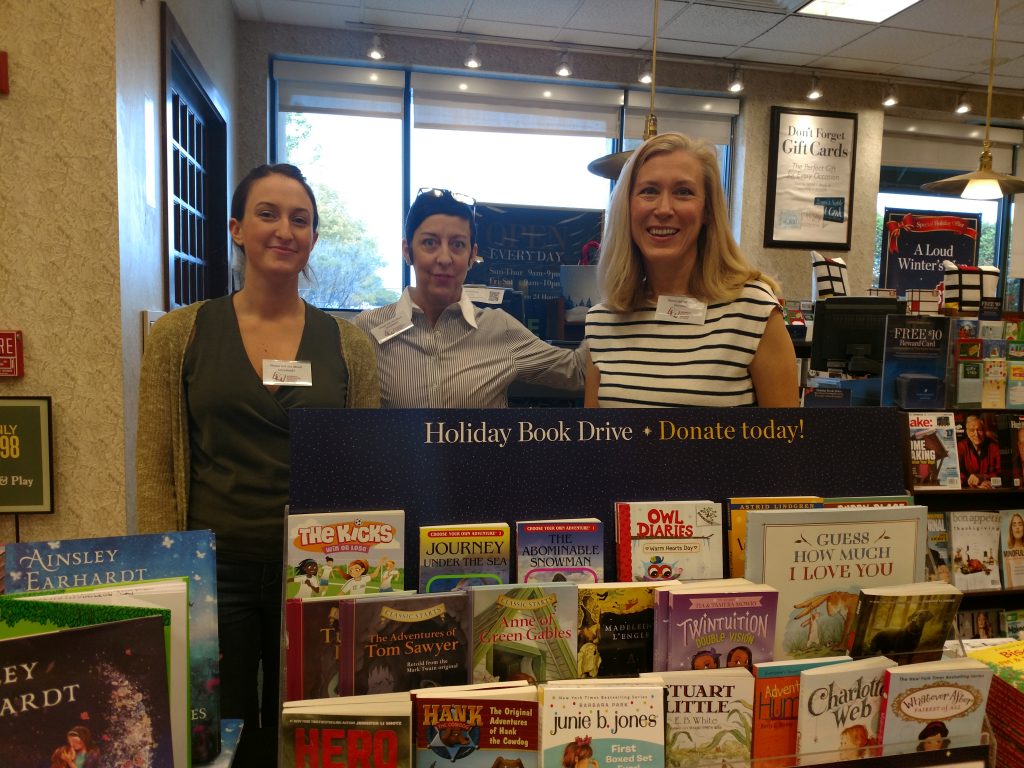 Barnes and Noble Book Drive – 2017
VOLUNTEER GUIDANCE
Barnes & Noble Sunset Valley Holiday Book Drive 2019 Volunteer Guidance
When you arrive for your shift, please check in with the Manager-On-Duty (MOD).
WSP has fantastic new double-sided color flyers for distribution. These are stored at the Information Desk, and are also available near the cash registers. Side 1 briefly describes what we do; Side 2 gives more information about the many ways people can get involved BESIDES donating a book if they are interested. Please pick up flyers from the Information Desk and give to customers.
Corrugated Holiday Book Donation display stands are set up near the Information Desk and in the Coffee Shop. Books for older readers (ages 9-14) are displayed on one side; books for younger readers (including bi-lingual) are displayed on the opposite side.
The MOD has our list of suggested books for donation. As books run out on the display stands, please refer to this list to replenish the supply from in-store stock. Cashiers will also have a stack of WSP books behind the registers to offer to people as they check out; please check with them to replenish those, too.
WSP greeters are free to stand at the display stands or the front door, or roam the store, especially the children's section, to tell people about the program and distribute flyers. It was suggested that you carry a couple of books with you to offer to people to donate. It all depends on your comfort level—whatever you want to do is fine!!
If people want to donate a book that is NOT on the list, that is fine—we will exchange later. What's most important is that we raise awareness and support!!
If you have questions, please contact info@storybookproject.org.