Judith Dullnig started the Women's Storybook Project in 2003 with only 5 volunteers and 25 books in a Texas prison. Today, the program is held in 6 prisons and has 191 volunteers who record stories 3 to 4 times every year.
Judith's volunteering efforts have earned her 3 governor's awards. The program, which she first heard about when she was visiting her friend in Louisville, caught her interest and since then, she has dedicated her heart into reading stories for the inmates' children.
As a mother, Judith has read books to her daughter, Hadley and son, Austin when they were still kids. "Amelia Bedelia," "Goodnight Moon" and "Mrs. Piggle-Wiggle" were just some of the books she read.
Judith understands the feeling of not having a mother who will read her stories. She lost her mother at the age of 8 and she lost her father even before she was born. Judith grew up with her younger half-brothers Al and Scott and stepfather Alfred Grimshaw. She lived in Vermont with Elizabeth, her mother's youngest sister and Russell Tidd, Elizabeth's husband, when she was 11. The couple had three kids, Jenny, Steve and Connie who treated her as their own sister.
Born and raised in Providence, R.I., Judith later moved to Texas where she met her husband, Jon Dullnig through Jean, his sister who was her classmate in high school. She spent her college freshman year in Trinity University and then spent the rest of her college years in the University of Texas to pursue a teaching career. Jon was already studying in the university at the time. They exchanged vows in June 1967.
Her experiences as child and young adult had taught her to deal with strange environments. She explored Europe on very limited resources between her junior and senior college years, but she loved it. When Jon was shipped out after graduating officers' candidate school, she followed him for 7 months from one port to another around the Mediterranean. They stayed for 2 years in Aruba where she got a teaching job. Judith and Jon stayed in Europe for several months. They resided in New York, Chicago and Atlanta before returning to Austin in 1994.
Judith holds a master's in educational psychology from a graduate school in Michigan. She cites Leonard Robinson, her grandfather, as her biggest role model. While in college, she and her friend formed a Brownie troop for girls suffering from intellectual disabilities. As a young adult residing in Chicago, Judith volunteered to drive a senior to shop for groceries each week in her car.
When they moved to Atlanta, Judith followed her grandfather's footsteps. She became a volunteer for the Women's Symphony League not only in Austin, but also in Atlanta. Although she had joined the Women's Symphony League, her passion for reading stories to children didn't manifest until she discovered the storybook program in Louisville.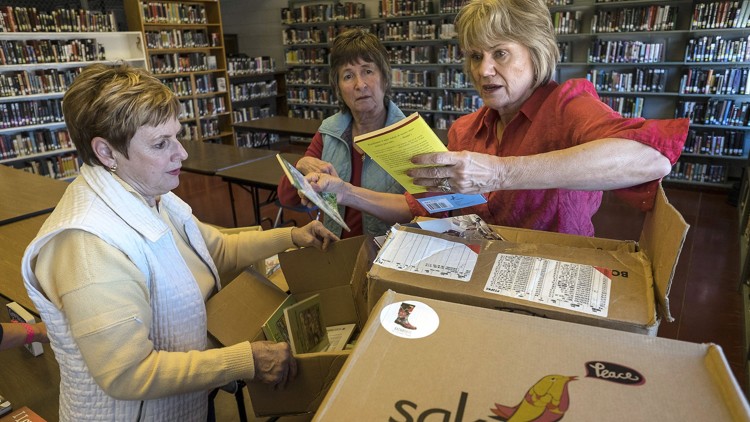 How the Women's Storybook Project Started
The idea for the program started while Judith was taking on other jobs. She was performing in wardrobe trunk shows and selling South African jewelry, Italian
and French fine linen at the time. She maintained those jobs when she started the Women's Storybook Project, but eventually gave them up when the program started to take up most of her time. She sought support from those who knew the functions of the Texas Department of Criminal Justice.
She met Anne Mooney, who was conducting a parenting project at the Hilltop Unit in the city of Gatesville at the time. Mooney helped her identify the goals of the program and how their two projects could be combined. Judith also found Nancy Botkin, who was the Hilltop Unit's warden at the time. Botkin is now the Bell County Jail administrator and part of the program's board.
Judith found volunteers at St. Mark's Episcopal, Temple Beth Shalom and National Council of Jewish Women. She also talked about her project on her wardrobe trunk shows to encourage more volunteers. Judith shared her thoughts on how important it is for children to hear their mother's voice. Her efforts were a success as more and more people joined the program.
She was patient in building the program as she wanted it to be implemented in each prison for women in Texas. Judith met with volunteers, social workers and wardens and sought advice. The program operated under the Texas Inmate Families Association for a short time under the name Storybook Project. The

program, however, became not what Judith intended. In 2005, she retracted the program and changed its name into Women's Storybook Project of Texas.
Judith is now working through the Windham School District to choose the inmates. The inmates are given the chance to record a book every month per child for 4 months. New women can then enter the program and those who've recorded stories before can reapply when space becomes available again.
Her program has caught the interest of other wardens and they've started calling Judith to start the program in their prisons as well. She is currently building another volunteer base that can take care of units in Lockhart and San Saba.
The program has depended on donation drives and donations and run by volunteers up until today. The use of digital technology has caused additional expenses for them. Judith is thinking about applying for grants, improving their donor base and conducting small fundraising events to add to their resources.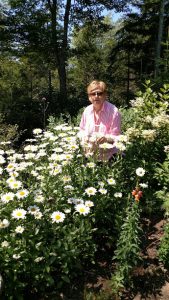 A part-time administrator who will hopefully become a CEO in the future was also hired by Judith this year as she wants to be able to continue traveling without worrying about what's happening in the office. However, this doesn't mean that she will no longer be involved in the future activities of the program. Judith is planning to start another program for Storybook graduates who have come out of prison. The program would give mothers a chance to receive books every month to read to their kids.  During summers, Judith can be seen in Maine together with her husband in the house they built 9 years ago. They spend their time sailing around the islands.