Our Mission
Connecting children with their incarcerated moms through the joy of literature.
Women's Storybook Project (WSP) of Texas is a special program that helps incarcerated mothers do what moms have always done to comfort and nurture their children—read them bedtime stories, using their own voices to love, reassure, and encourage them from miles away.
WSP volunteers visit women's prisons in Central and East Texas once a month to record mothers reading books aloud to their children. We then mail the books and CD recordings to the children, who live all over the United States.
These children are among the most at-risk populations in the United States: a child whose parent is incarcerated is six to nine times more likely to wind up in prison than a child whose parent is not incarcerated. WSP strives to change this statistic by strengthening the mother-child connection.
WSP launched in 2003 with five volunteers visiting a single correctional facility, mailing 25 packages per month. Currently, we have nearly 200 volunteers working in six of the nine Texas women's prisons, mailing 350 packages per month. Our goal is to partner with all nine facilities so more children, their mothers, and our communities can benefit from this simple idea with a big impact. Through turning pages, we are turning lives.
Watch the "The STORY of Storybook" video to learn how Women's Storybook Project volunteers are transforming the lives of incarcerated women, their children and caregivers.
ICYMI: Here's a video of the KXAN Austin News segment that aired Monday, May 10, 2016!
Check us out on KPLE-TV. WSP's Executive Director, Judith Dullnig interviewed with KPLE TV in Killeen, TX!
(2016 Stats)


Donating Your Dollars: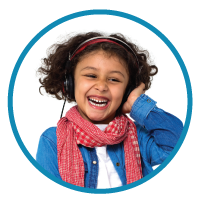 $15 covers the cost of our signature book, The Invisible String by Patrice Karst
$25 will cover the costs of new books, CDs, mailing envelopes, and postage for packages for two children
$50 will pay for gas for one month for volunteers to travel to prison facilities
$100 will purchase eight digital devices used to record mothers reading books
$400 will buy one laptop computer equipped to create CD copies of the recordings
No amount is too small to have a big impact!
Welcome, Bianca!

​Bianca is a new volunteer from UT.   If you're interested in learning more about volunteering in the prisons, click here!...

Thank you Pepper Belly's!

The San Saba volunteers meet at Pepper Belly's Restaurant. Although it opens at 11, they let the volunteers in at 10:30 so they can be at the prison on time. Thank you V...

November 2017 Events – kick off!

WSP had a wonderful kick-off for November events: Texas Book Festival and our Annual Barnes & Noble Holiday Book Drive at Sunset Valley! Interested?  Learn more here!...