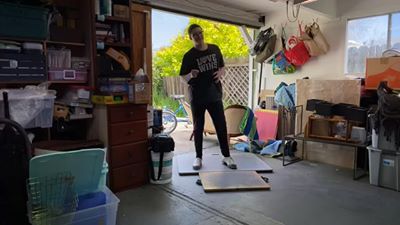 Even after moving to California, Besher Garcia continues to have an impact on the work of Women's Storybook Project! This April, quarantined and stuck at home for Spring Break, Besher made the best of his situation and decided to make a difference in the world through dance. On April 18th, he held a Facebook Live Tap-a-Thon and for TWO HOURS danced live to requested songs. It was phenomenal! 
Besher's goal was to raise enough money to give a book to every child the first month we can go back "live and in person" to prison. The friends and fans who donated to his fundraiser gave over $2,000 in two hours to help him surpass his goal!  It's amazing what you can accomplish from your garage! Besher, we are in awe of your talent and blessed by your support.  
Check out his Facebook Page to learn more about his WSP fundraising efforts.