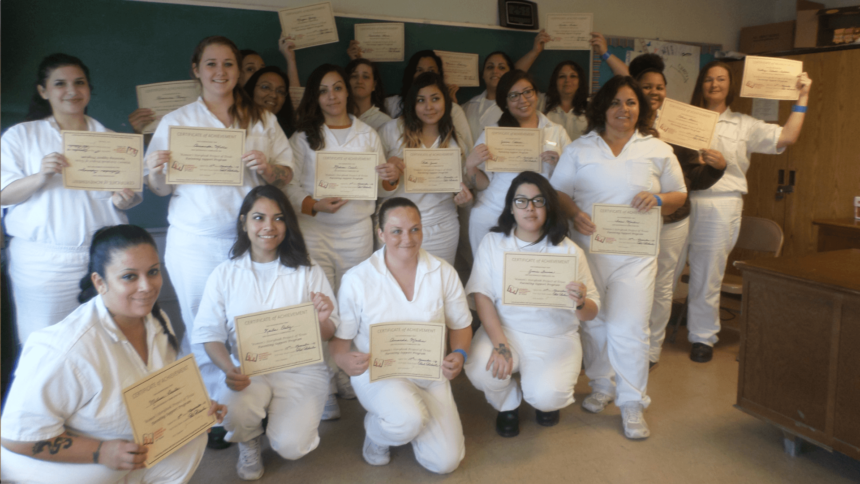 WSP Annual Luncheon April 29: Help Us Double the Dream!
Join Women's Storybook Project volunteers, donors, and other supporters as we come together virtually at 12-12:30 p.m. on Thursday, April 29 for our fifth annual fundraising luncheon. With this year's theme of Double the Dream, we're aiming to raise $75,000 in support of WSP programs helping incarcerated mothers in Texas.
You don't want to miss this year's fun event coming to you on YouTube Live. Emcee Joy Diaz of Texas Standard will kick off our event, and you'll get an update from WSP Executive Director Jill Gonzalez and luncheon committee chair and longtime WSP volunteer Jeri Rosen Saper. Stay tuned to hear Newbery Honor author Christina Soontornvat and a special message from Angelica Zaragoza, a WSP alumnus who explains how WSP's unique program creates critical connections and impacts mother's and children's lives.
Even though Covid has changed our plans from a live event to a virtual gathering, you can still enjoy by hosting a friends and family watch party. Please share the registration link and encourage your network to tune in to support a great cause.
This fundraiser supports year-round operations at 10 women's prisons, raises funds for expansion into three new units, and funds necessary PPE for our volunteers. Since 2003, WSP has recorded over 19,000 incarcerated women reading to their children, mailed 40,000 books to children with incarcerated mothers, logged 62,000 volunteer hours and served 83% of women's prisons in Texas.
Here's the recipe to our signature drink!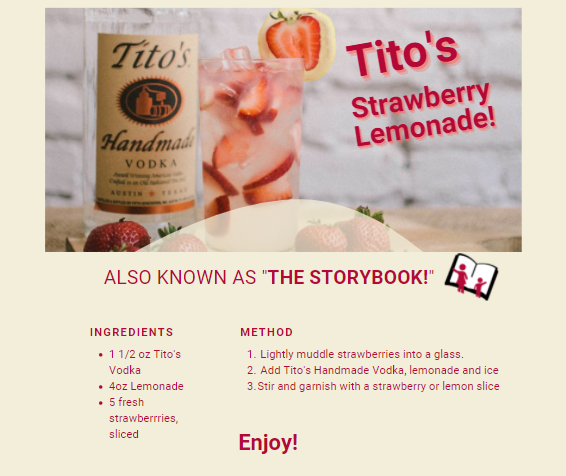 Thank you to our generous sponsors:
Love, Tito's
Ann McEldowney
Eric Weidmann MD
The Maw Gallery
White Rock 
Veterinary
Hospital
Corr Health
Crimson Creek Smokehouse.
Trader Joe's